I feel so honored to design a blog blinkie for Kathy at
Paper Phenomenon
! If you love paper crafting you'll have to check her out. She's amazing. Let me tell you this lady has magic fingers. I swear. If you don't believe it go check her out for yourself.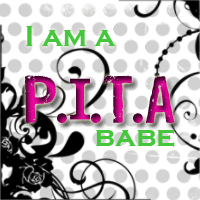 I offered personalized blinkies to Kathy's USTREAM viewers and the following are the lucky winners! Congratulations ladies!
1. Penny M.
2. Wende B.
3. DAJ731
4. Christy Rush
5. Shari
6. Carol
(Giveaway is now closed. I will email the winners!)
And because I'm feeling very generous right now. For the first SIX (6) yes you heard right 6 people to leave me comments on this post with the details of what they want on their blinkie will receive a personalized blinkie from me!!! Don't forget to leave me your email.
No details = no blinkies.
Simple! =)
I need to know the color(s), designs, blog URL, wordings, and etc.
Now that is some serious love! You don't have to have a blog. It can be for your Cricut Message Board signature and etc.
Have a wonderful night!